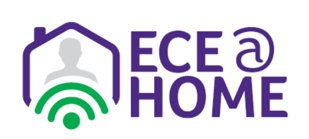 ECE@Home allows colleagues unable to join ECE in person to get a flavour of the Congress experience from the comfort of their own home! Selected talks will be live streamed so you can be part of the action in Stockholm and ask questions through the Congress platform which will be answered live.
The Plenary sessions, prestigious Award Lectures, the Nurses' programme and EYES sessions, the Patient's Voice Hub sessions, selected industry-sponsored Satellite Symposia, Mini-Satellites and ECE Hub Sessions and the Daily Spotlights will be available to view in real-time. You can catch up on all the other sessions at a time that suits you via ESE On Demand.
Talks will be made available to non-members who registered for ECE for 60 days following the Congress, with ESE Members who registered for ECE enjoying ongoing access!
View the ECE@Home 2024 programme below for a full list of live streamed sessions.